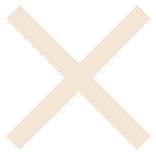 Book Your Visit
Online Ordering is here! ORDER NOW
‹ Go Back
Rick Smyth at the LGS
Saturday, August 29, 2020 ◆ 5:00 - 8:00 pm
**Weather Permitting**
To make a reservation, please call 215-297-9262.
Sit back, relax, and enjoy a casual Saturday evening dinner at the Lumberville General Store while taking in the easy listening acoustic sounds of Rick Smyth. Our talented musical guest will be performing this late summer concert outdoors to help wind down the summer in style.
Rick has honed his guitar skills for decades and has played at various venues throughout the region including Greenwich Village and upstate New York. Enjoy his mesmerizing guitar picking ballads with tunes from Dylan, Neil Young, Cat Stevens, Neil Diamond, the Beatles, the Band, and many more.
Let the coffeehouse vibe emanate around you as you savor your summer meal to the melodic blend of Smyth's folk, rock, and country fusion. Take in the calming canal view, unwinding vibe, and refreshing outdoor air as you enjoy this talented musician's tunes. Join us for a captivating late summer evening of great food, friends, and music.