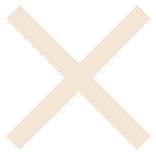 Book Your Visit
‹ Go Back
LGS Thanksgiving: We do the Cooking. You take the credit.
Thanksgiving To-Go
Sounds like the perfect plan, doesn't it?
Thanksgiving is quickly approaching and it no doubt will be a little different this year. Whether you're planning on downsizing the feast or maintaining the usual crew... don't fret, our team at LGS has got the meal covered. We'll even cook the bird for you!
All your favorite sides and fixins that make Thanksgiving so special will come packaged and ready for you to simply pick up. Start off your meal with salad and our (almost world) famous buttermilk biscuits. From garlic whipped potatoes to green beans, gravy, stuffing, and cranberry sauce, all the sides you love are included, with none of the hassle or prep. Hungry relatives that gobble up everything they see? Or want some leftovers to squirrel away for yourself? No worries, just order extra sides!
And of course you must not forget dessert. We have our amazing apple, pumpkin, and pecan pies, plus classic or pumpkin cheesecake. Why not order one of each? We all know, nobody is going to turn down leftover pie!
Place your order by Monday, November 23rd, and schedule pick up on Wednesday, November 25th, 2:00-5:30 pm or Thursday, November 26th 9:00 am-12:00 pm. Our package serves 8.

Download Order Forms