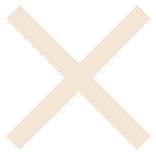 Book Your Visit
Birthdays. Rehearsal Dinners. Weddings. Showers. Holiday Gatherings. Business Meetings.
Let's throw the event everyone will talk about in the coolest spot around.
The possibilities of creating a great event are nearly endless. We offer a warm, cozy, and inviting atmosphere assuring you and your guests a memorable time.
We bring the best of both worlds, casual and laid back with exceptional food and service.
Want the whole store to yourself?
Think weddings, birthday celebrations, anniversary and life event parties.
25-50 Guests. 6-10 PM.
In addition to having the wonderful atmosphere of the Store to yourself, you also have access to our outdoor spaces which include rustic seating and firepits! Our private events are always BYOB so you're welcome to bring your choice of beverages.
Looking to have a private meal surrounded by those you love?
Then consider booking our private Parlor or Library.
Parlor: 6-24 Guests. Library: 6-10 Guests.
Our charming, intimate spaces are perfect for your special functions. Both rooms have cozy wood-burning stoves and comfortable lounge furniture. You can also book both of these rooms together for your special event.
Need a space to meet with colleagues or customers?
We get it. You want to meet with your co-workers or colleagues away from your home base. You need a space away from your place of business where the coffee is perpetual and the space is laid-back yet energizing. Look no further. Rent our Parlor for a half-day or full-day - and let the good energy flow.