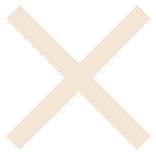 Book Your Visit
The Thompson family has a passion for protecting and preserving land and historic structures in the area. Family members live on farms nearby and together, they have protected over 1000 acres. Their lives are surrounded by a menagerie of beloved pets including the adoption of dozens of animals in need and providing them with a peaceful home.
In 2008 the Black Bass Hotel and Lumberville General Store were in desperate need of repair. Jack Thompson purchased the properties and embarked on a total restoration of both historic buildings.
The extensive renovations were spearheaded by Laura Thompson Barnes. The project was a true labor of love keeping in mind the original appeal and history of the surroundings. The Lumberville General Store was redesigned to create a warm feel with a cool vibe. The charming interior embraces the original stone walls and fireplaces with cafe tables and leather sofas and cozy chairs.

Our bakery is housed behind the General Store in a quintessential barn surrounded by two delightful dining patios, and a tranquil yard complete with Adirondack chairs and seasonal fire pits.

Customer Service Focus - In 1969, Jack Thompson opened one of the country's first Toyota dealerships in the country in nearby Doylestown. Today, the Thompson family-run automotive dealerships, known for their visionary success and excellence in customer service, also includes two Lexus dealerships, BMW, the Collision Center, and Detail Center. This customer-focus approach is at the core of the hospitality integral to our restaurants – the Black Bass Hotel, Lumberville General Store, and the Golden Pheasant Inn.
Our Team