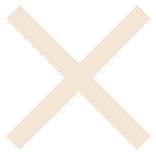 Book Your Visit
Grant Ross
General Manager
Don't let the Scottish brogue fool you. Originally from Scotland, Grant proudly became an American citizen in 2019. Before joining us in Lumberville, Grant owned his own hotel near St. Andrews. He has been the leader of our team since 1998 when he helped to oversee the renovations of the Black Bass Hotel and Lumberville General Store. Grant turned his focus to overseeing the daily operations and management of our entire team. A master storyteller, Grant will regale you with stories of old that most area natives don't even know.
Alexander Tomes
Chef & Manager
Cooking has always been a part of Alex's life. As a youngster he helped his mom in the family kitchen, mixing together a bit of this and that til it tasted just right. Alex found his first job at a local restaurant, and has been working in kitchens ever since. After graduating with honors from the Culinary Institute of America, he worked at the Black Bass for 5 years, and was then selected to spearhead LGS. He brings with him a sincere love of food that he wants to share with the world, or at least all of Bucks County! As Chef and Manager, his goal is to have everyone that walks through the doors feel welcome, comfy, and satisfied. Alex believes true happiness comes from a good meal. We agree.
Fiona Ridout
Event Coordinator
Who better to help plan your wedding or event than someone who held her wedding day at the Bass? Fiona's husband appropriately proposed to her on the walking bridge and in 2019 she celebrated her special day at the Bass. Fiona was raised in England until as a young teen, her parents moved to Bucks County as it reminded them of their homeland. She was attracted to the historic appeal of the Black Bass and the unique country charm of the Lumberville General Store. She enjoys using her creative skills to coordinate memorable parties and events and working with brides to make their wedding vision a reality.
Our Story